AEROTHAI provides the HKP monitoring service using a portable GPS-based Monitoring System (GMS). AEROTHAI uses an Enhanced GPS-based Monitoring Unit (EGMU) to collect (1) GPS data and (2) pressure altitude or Mode C data during a monitoring flight. We are now using the second generation of EGMU, called E2GMU.
Figure A shows the E2GMU - a portable unit composed of a Global Positioning System (GPS) receiver and the Altitude Recording Device (ARD), two GPS antennas and one ARD antenna (temporarily mounted on interior windows with suction cups).
The unit's portability allows the EGMU-based HKP monitoring to be conducted on flights that cannot be monitored by ground-based height monitoring systems.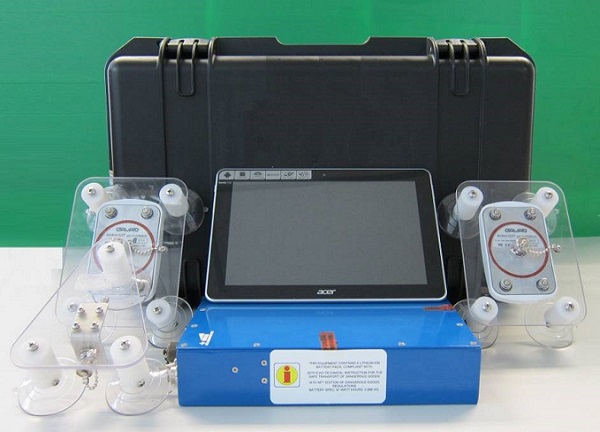 Pre-Flight
The installation normally takes place on the ground before departure. Please allow at least 1 hour for our engineer to set up the equipment.
The equipment can be installed in the aircraft cockpit or cabin, depending upon the aircraft type. The example of E2GMU installation is given in Figure B.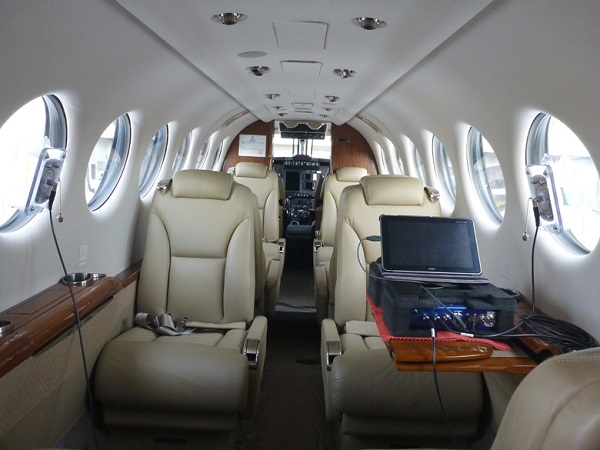 In Flight
To ensure collection of sufficient position data, the aircraft must fly at a single altitude from FL290 to FL410 for at least 40 minutes in a Mode-C radar coverage area.
The HKP monitoring is best conducted in areas with Mode-C radar coverage.
Post-Flight
If the HKP monitoring is conducted outside the Mode-C radar coverage, or MAAR engineer is not able to retrieve Mode-C radar data, the operator needs to provide pressure altitude data from the Digital Flight Data Recorder (DFDR) to the height keeping performance monitoring service provider.
After completion of the monitoring flight, the collected data will be processed to determine the aircraft's ASE. Final ASE results should be available within four to eight weeks of the monitoring flight.
The official monitoring results will be submitted to the State Authority and a copy to the aircraft operator. The measured ASE of an aircraft must be less than 245 ft.
Operators who wish to apply for this service, please follow these steps.