MAAR is responsible for monitoring the safety of RVSM operations in 21 States, 24 Flight Information Regions (FIRs).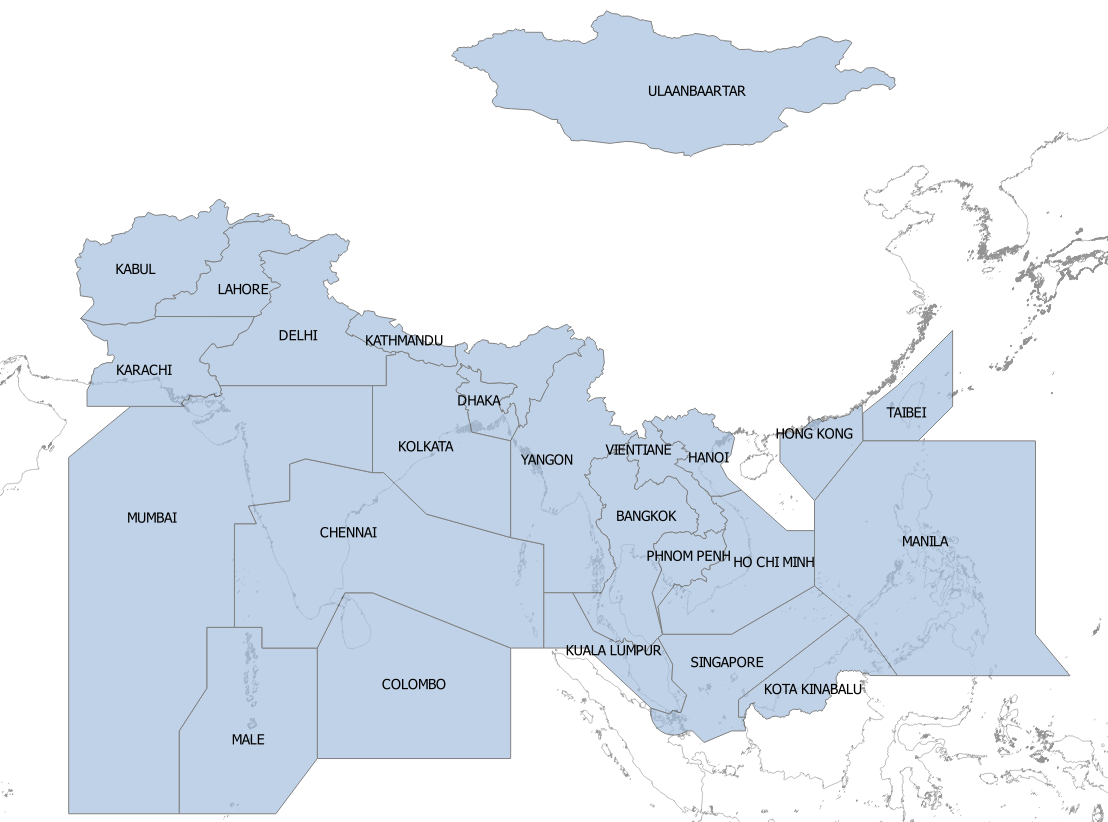 The States and FIRs are listed in the following table:
1
Afghanistan
Kabul
2
Bangladesh
Dhaka
3
Bhutan
-
4
Brunei
-
5
India
Delhi
Chennai
Kolkata
Mumbai
6
Maldives
Male
7
Mongolia
Ulaanbaatar
8
Myanmar
Yangon
9
Nepal
Katmandu
10
Pakistan
Karachi
Lahore
11
Sri Lanka
Colombo
12
Thailand
Bangkok
13
Malaysia
Kuala Lumpur
Kota Kinabalu
14
Singapore
Singapore
15
Cambodia
Phnom Penh
16
Hong Kong, China
Hong Kong
17
Lao PDR
Vientiane
18
Macau, China
-
19
Philippines
Manila
20
Taiwan
Taipei
21
Vietnam
Hanoi
Ho Chi Minh
It is crucial that the MAAR has accurate Point of Contact (POC) information of the States concerned (i.e. Civil Aviation Authority and Air Navigation Service Provider) for RVSM-related correspondance. States are therefore requested to submit a completed Form F1 to MAAR if not already submitted or when there is a change in the POC information already submitted.
For States not listed above, please, refer to the list of other RMAs for more information.