AEROTHAI additionally provides flight inspection services for both the air traffic control radar system and the radio communication system. To facilitate this inspection, aircraft are installed with state-of-the-art technology and monitoring systems to enable the inspection, analysis, and evaluation of various ground and aircraft-based systems to ensure safe operation and that ICAO standards are met.
Flight inspection services are provided for both domestic airports, such as those airports owned by the Airports of Thailand Public Company Limited, Bangkok Airways Public Company Limited, and Kamphaeng Saen Airport as well as for overseas airports in Bhutan, Brunei, Cambodia, Laos, Myanmar, Nepal, Sri Lanka and Taiwan.
In addition, the company also provides frequency interference flight inspection services to the Office of the National Broadcasting and Telecommunication Commission (NBTC) and has recently implemented a new MSSR Radar flight inspection service for domestic airports.
References:
Department of Civil Aviation (Brunei Darussalam)
Department of Civil Aviation (Bhutan)
Laos Air Traffic Management
Department of Civil Aviation (Myanmar)
Civil Aviation Authority of Nepal
Civil Aviation Authority of Sri Lanka
Department of Civil Aviation (Taiwan)
AEROTHAI employs three aircraft for flight inspection procedures.
The Beechcraft Super King Air B200 (3 aircraft) are turbo-prop inspection aircraft installed with AeroData flight inspection instruments from Germany. These aircraft can perform all types of flight inspection services.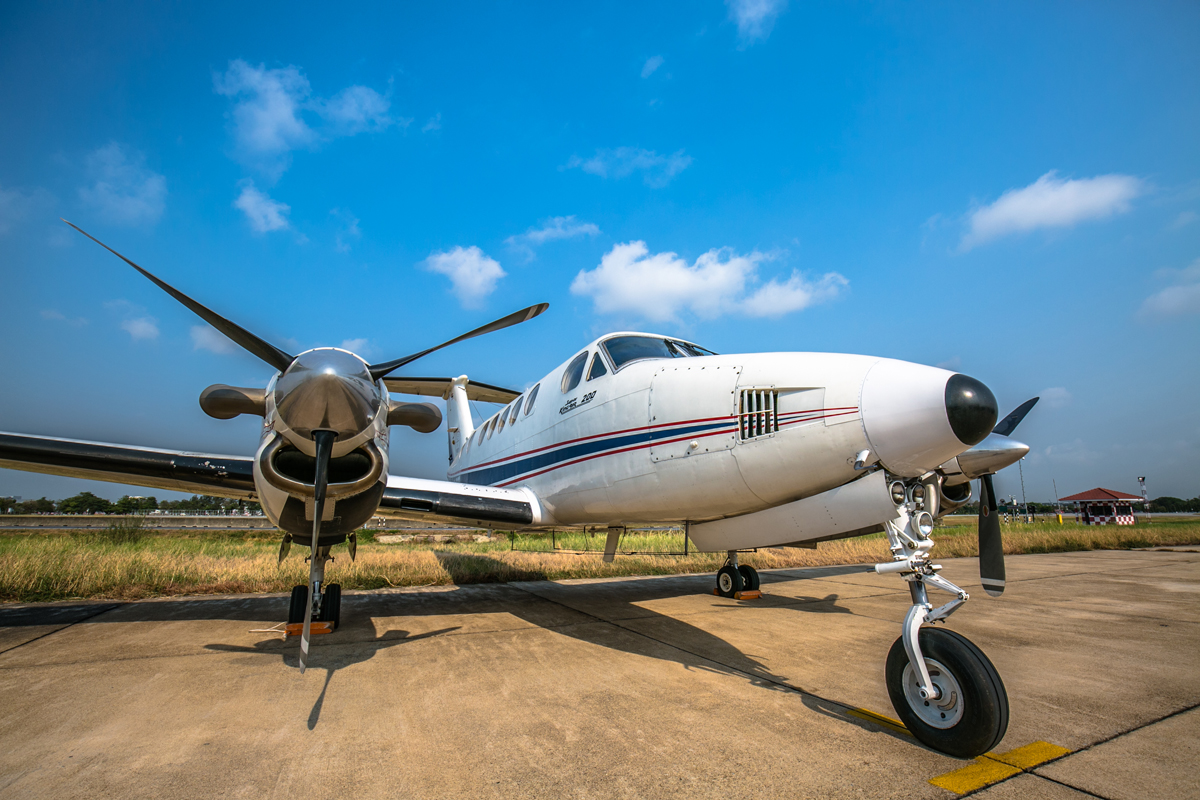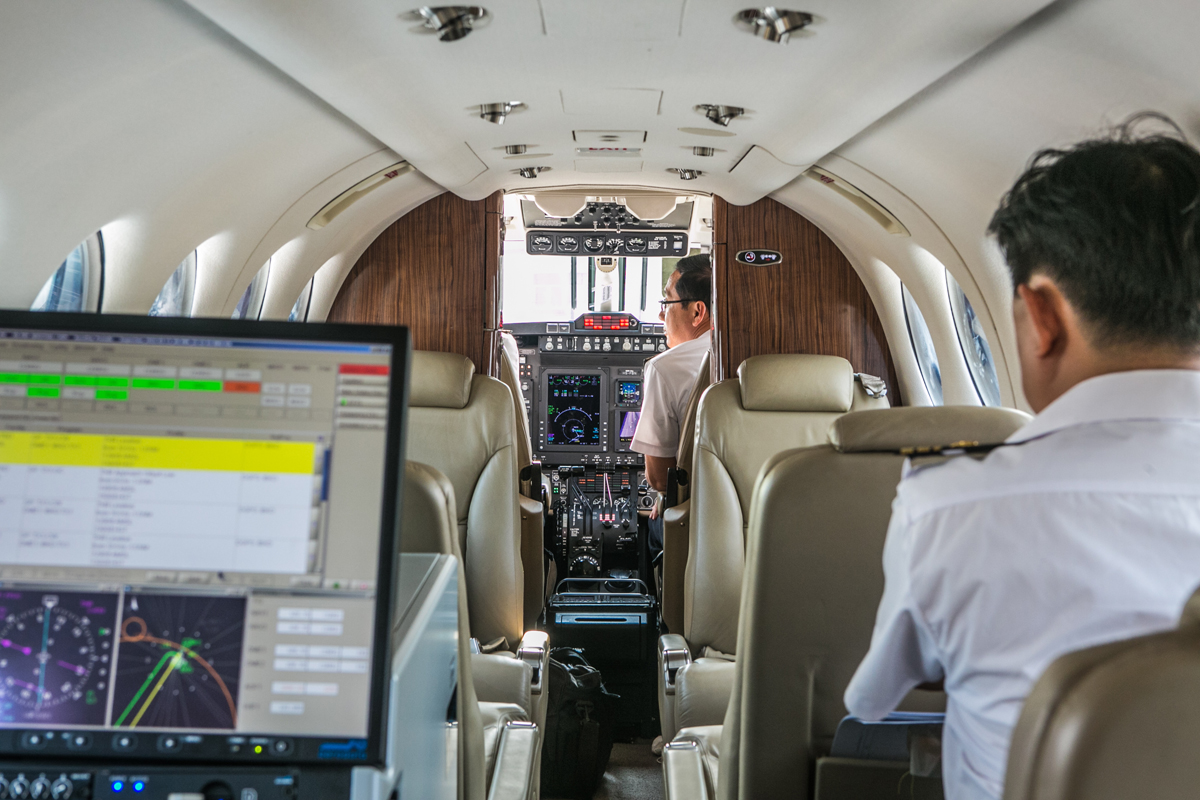 Background: flight inspection services
On 7th May 2002, the Thai Cabinet approved the transfer of flight inspection services from the Department of Civil Aviation to AEROTHAI. Included in the transfer were three aircraft custom equipped with flight inspection systems, a calibration lab and flight inspection personnel. AEROTHAI commenced flight inspection services on 1st June, 2002.
Radio Communication infrastructure, Air Navigation Aids (NAVAIDS) and Visual Aids stations all need to be inspected after installation and before full operation. These inspections are done in flight by using flight inspection aircraft to analyze and assess the performance and efficiency of the aids to ensure the safety of the aircraft who rely on them for navigation and landing guidance. Inspection guidelines have to meet the safety standards set by ICAO and the Department of Civil Aviation. Once the inspection is completed and the results are technically verified, a notice to airmen (NOTAM) is issued to alert relevant parties to the official commencement of service of the particular Air Navigation Aids station.
Air Navigation Aids that are in service need to be regularly inspected according to ICAO standards and requirements to ensure safety and continuously accurate operational performance.