News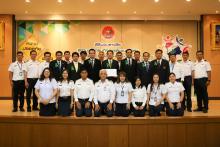 AEROTHAI got the Outstanding Awards for Safety, Occupational Health and Work Environment 2019 which was considered by the Department of Labour Protection and Welfare to promote safety and pleasant...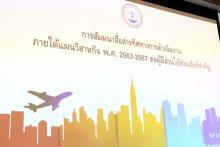 AEROTHAI held a seminar on "AEROTHAI Corporate Plan" on 5 August 2019 at St. Regis Bangkok. The floor was opened by Mr. Somnuk Rongthong, AEROTHAI President, to inform the strategy,...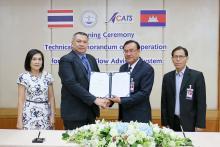 Mr. Somnuk Rongthong, the President of AEROTHAI, Mrs. Sirikes Niemloy, Vice President (Air Traffic Management), Mr. Channarong Chuacharoen, Vice President (Air Traffic Engineer) joined the signing...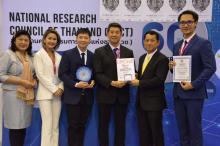 Intelligent Monitoring and Control System produced by AEROTHAI was awarded the Silver Medal for Class C: Computer Science – Software – Electronics – Electricity - Method of...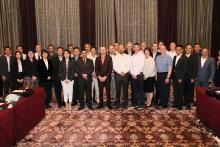 AEROTHAI hosted the seventh ICAO Air Traffic Management Operations Panel Working Group (ATMOPSP WG/7), during 29 April – 3 May 2019 at St. Regis, Bangkok, Thailand, presided by Mr. Tinnagorn...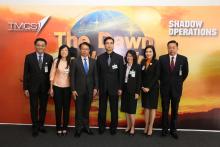 AEROTHAI is in the process of transitioning their ATC operations onto a new Air Traffic Management System under the project called 'Thailand Modernization CNS/ATM System (TMCS)'. On 1...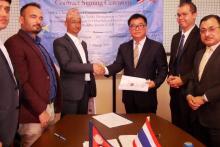 Aeronautical Radio of Thailand (AEROTHAI) has won for the tender, at 160 million Baht, for supply, delivery, installation and commissioning of Communication, Navigation and Surveillance/Air Traffic...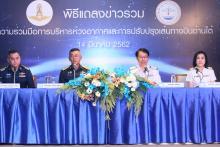 Royal Thai Air Force (RTAF) and AEROTHAI held a press conference on "Airspace Management Cooperation and New Southern Routes" on 14 March 2019 at Rama Garden Hotel Bangkok, as a...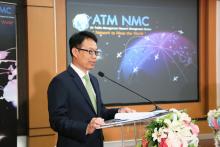 AEROTHAI opened the new ATM Network Management Center (ATM NMC) to integrate the functions of Air Traffic Flow Management, Airspace Management and Aeronautical Information Management and...
Pages