Home
Lastest News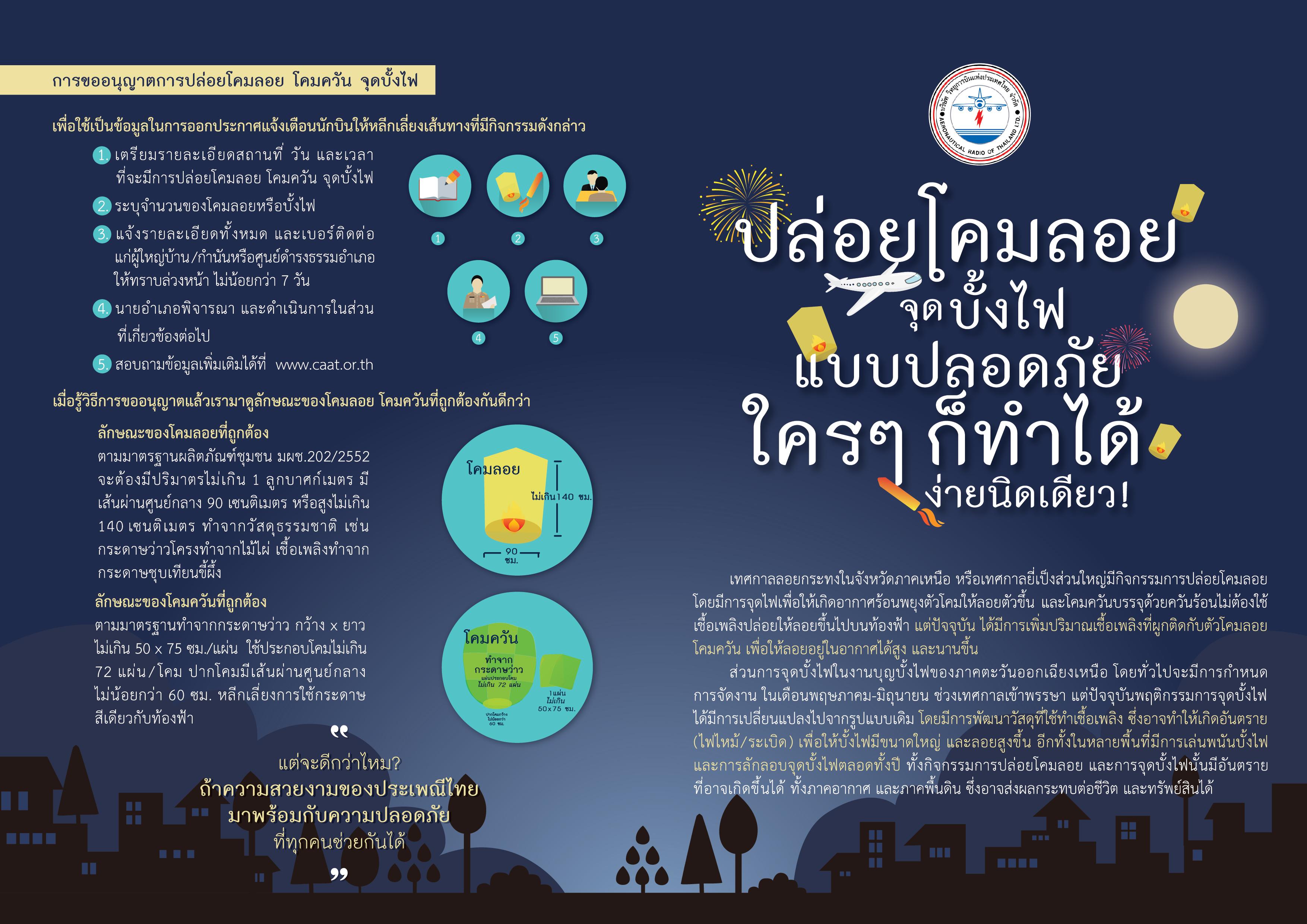 16 Nov 18

- Lanterns have been widely released during Loi Krathong festival. According to Notice to Airmen (NOTAM) of last year, there were 16 issues for 1,454 lanterns in 2017, while 53 issues for 7,265 lanterns were reported in 2016.
16 Nov 18

- AEROTHAI, Rockwell Collins together with Aviation Data Communication Corporation (ADCC), China, joined the Aviation Customer Meeting: ACM 2018 under the topic "Digital transformation in a fully...

28 Sep 18

- AEROTHAI has considered the feedbacks from our Airspace Users as the significant resource indicating the areas to be improved air traffic services and to enhance national aviation capacity. The...

18 Sep 18

- AEROTHAI got the Outstanding Innovation for the invention of Monitoring and Identification of Interference for Air Traffic Service from Outstanding State-Owned Enterprise (SOE) Awards 2018.

26 Jul 18

-  Mr. Somnuk Rongthong has been appointed as the President of AEROTHAI. .
Flight statistic per day
As of 15/02/2019 during 00:00-23:59 UTC
Suvarnabhumi

1,118

Don Mueang

830

Phuket

366

Chiang Mai

265

Krabi

97

Samui

96

Hat Yai

79

Chiang Rai

73

Pitsanulok

73

Bangkok FIR

3,264